Reporting the German Media-Releases
Responsible Author: Andreas Wisuschil | Munich, 05/23/2020, 19:12 Time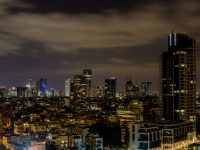 USPA NEWS -
The German missile-expert Heinz Krug, who was lured into an ambush on 11th September 1962 in Munich´s Schillerstreet by a command of the Israeli Mossad, kidnapped from these over Marseille to Tel Aviv, tortured there and then assassinated had two children at that time. Beate Soller with 15 years of age and Kaj Krug with 10 years of age, who lived with the widow of these murdered victim near to Munich.
Only a few days after the vanashing of their father Heinz Krug, who has been 49 years of age and trading with missile-technology to Egypt over his Munich-based Company "žIntra Handelsgesellschaft mbH", these children became themselves victims of criminal offenses threatening their life. At first a mail-bomb has become sent to them, but was detected and became defused. Secondly a booby-trap became discovered inside the toilet-bowl equipted with a timer. These hidden bomb was detected as well and defused in addition.
So pure terror was exerted against these children, too. Further several Millions of Swiss francs vanished from Swiss-based bank-accounts of their father in a way, that no backgrounds has been possible to become investigated in concern to these incidents.
Our Strength is Unity!
Responsible Author: Andreas Wisuschil | Munich, 04/05/2020, 19:05 Time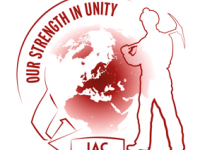 USPA NEWS -
Hello: My name is Andreas Wisuschil!
I am from Munich in Germany. I congratulate all citizens of Lugansk People`s Republic with the Day of International Solidarity of Workers!
The 1st of May is a symbol of internationalism, a symbol of solidarity and unity of working people of the whole world. It is our holiday!
Our strength lies in unity and solidarity. I congratulate the Trade Unions Federation of Lugansk People`s Republic and all workers of the Republic with this great day!
Lugansk People's Republic has a lot of achievements and a huge potential to develop. I express my solidarity with the heroic citizens of Donbass.
I send my best wishes to you. I wish you strengthening of the trade union movement for the well-being of working people.
Best wishes in the Day of International Solidarity of Workers, the festival of Spring and Labor!
Wish you peace and prosperity!
With Solidarity
Yours Comrade Andreas
___________________________________________________________________________________________________________________________________________________________________________________________________________________________________________________________________________________
| | |
| --- | --- |
| | RAHMA-SOPHIA RACHDI |
| | Daren Frankish |
| | Ruby BIRD |
| | Yasmina BEDDOU |
| | Aurangzeb Akbar |